Seven Kingdoms & Amaranthe (with Stratovarius)
Ludwigsburg, Germany – April 11th, 2013
After being introduced to Seven Kingdom's music through my friends at Eve's Apple at last year's Metal Female Voices Fest, I was pretty psyched to hear they were going to tour Europe with Amaranthe and Stratovarius. I definitely didn't want to miss out on the chance of seeing them live, and the prospect of seeing Amaranthe too – another first for me – was the cherry on top. Due to bad train connections I knew I wouldn't be able to catch Stratovarius, which left a bit of a bitter aftertaste.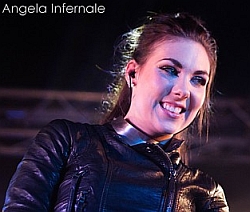 Read more: Seven Kingdoms & Amaranthe (with Stratovarius)