UK Female Voices Of Metal Festival
The Peel, London, 9th October 2005


The inaugural UK Female Voices Of Metal Festival was held in London in October and featured five bands, representing the cream of the UK crop. The gig was the brainchild of Crimson Altar mainman Allan Lesser, and was inspired by the annual Metal Female Voices Festival. "A similar event takes place each year in Belgium with all the big name bands usually in attendance," he explained, "but there's no UK event. As ours is a fast-growing, ever-increasing popular genre it seemed to make sense that there should be some sort of event or forum to promote it in the UK. Especially so, when you consider that there are some decent bands of the genre over here.

"Choosing the bands was pretty easy. With myself being the sole promoter and organiser, I had carte blanche in deciding who was to appear. Obviously, my own band, Crimson Altar would be part of the line-up. As for the rest, we'd played with Seasons End earlier in the year and struck up a good relationship with them. They have been successful at a number of past metal events, notably a main-stage appearance at the Bloodstock Festival this year. I've been in contact with Jon Hoare of Mercury Rain for quite some time, with us both trying to arrange a few gigs together. Unfortunately, the timing has never been right until now. They have also graced the Bloodstock Festival in the past, and have recently done a tour in France supporting Therion. It's a similar story with Liquid Sky; we've also been looking at opportunities over the past year to gig with each other. The fact that I had good relationships with these bands was an important factor in putting the event on, because I knew, pending finding a date that we could all do, that I had a ready-made, very solid line-up of decent bands. As for Crimson Tears, they are a relatively new band just starting out, so it's a pretty good feather in their cap to get on a decent bill with so little experience, and I hope they can make the most of the opportunity. I had my own idea on what a likely running order should be, but I threw it open to the other bands and asked them to send me what they thought the order should be. It was important to me that no-one thought I would abuse my position as promoter/organiser/band-member and be seen to be showing favouritism to my band. This event isn't about promoting Crimson Altar, it's about promoting female fronted metal bands. As it turned out, all submitted running orders were very similar to mine, so it was fair and all above board."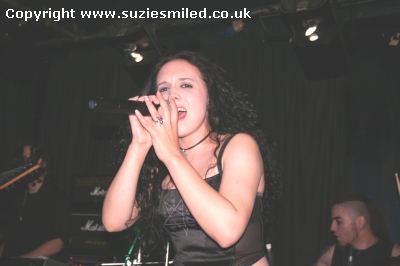 From the off, it has to be said that to my mind the best performance on the night came from second band Liquid Sky who literally tore through their set with a ferocious intensity that set out their intention to take the world by storm. The finishing touches are being put to a new album, due for release early in 2006. In singer Heccie Taglietti they have a veritable powerhouse of energy and excitement, but the rest of the band were no slouches either. Their set revolved largely around new or re-worked material, with only the anthemic and blood-pumping
Titan
surviving from their
Bloodline
album.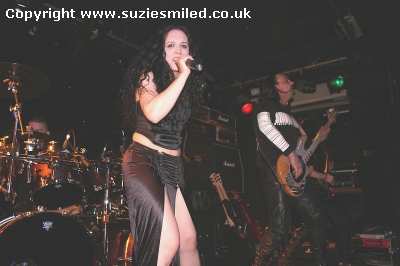 Openers Crimson Tears were a lot more sublime, and although there were certain things about their set which didn't do it for me – singer Gina Oldham's whip was rather iffy to say the least, and their cover of Maiden's Moonchild was not that good – but they have some great songs as their Gothica EP demonstrates, and shedloads of potential. Landing the support slot to After Forever for their London one-off in January will do them no end of good, but in terms of experience and exposure.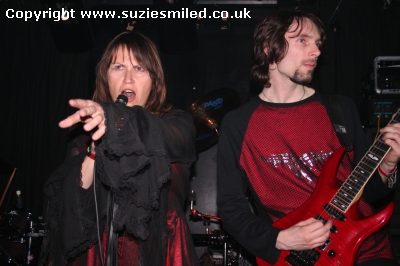 Allan Lesser's Crimson Altar had the unenviable task of following Liquid Sky, with the added burden of having to draft in two ex-members at short notice to replace their singer and bassist. Despite Allan's foreboding and limited rehearsal time, they still managed to pull the proverbial rabbit out of the hat. The bulk of the set came from their excellent album
The Ghost Ship Sails
, my favourite song of the night being
Falling
, which gave vocalist Judy K (who sang on the album) the chance to really go for it.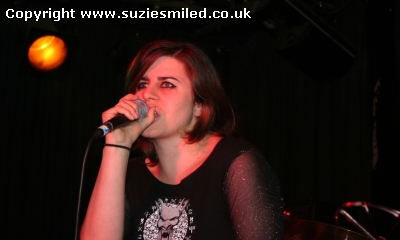 Mercury Rain – the United Nations of the UK Metal Female Voices scene with a French singer, an Italian drummer and part-Ukrainian second guitarist – debuted their new line-up and no-keyboards approach after almost a year off the road. At first the omens weren't good, as a problem with the backing track to Tales From Beyond, Sonia Porzia's solo intro, threatened to throw an almighty spanner in the works. But without missing a beat and with barely a glimmer of concern she cued the band straight into second song Red and bang!, MR 2005 were up and running. Hearing their material re-worked and re-formatted in a less-frills-more-metal style was to my mind quite spectacular, although with just four gigs in this format (including the Metal Female Voices Festival) they have now opted to re-instate the synths. New material is being worked on, and it will be interesting to hear how their new material works out.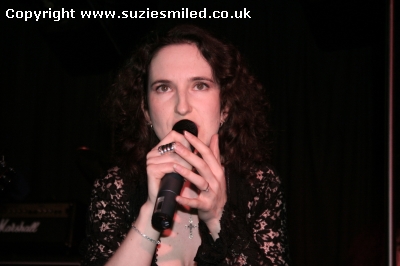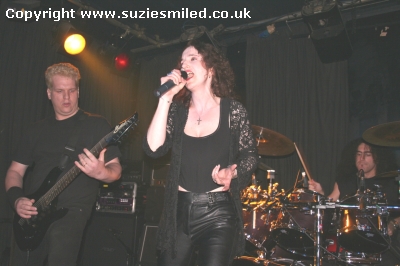 The event was rounded off by Season's End, who are carving out a name for themselves with some heavy duty touring and high-profile events in support of the professional release of their debut album The Failing Light. Instead of trying to out-do their marvellously over-the-top performance at Bloodstock, they opted instead to perform the whole of the album in running order, an extremely brave move when you consider the complexity of some of the material. A couple of glitches mid-set slightly threatened to spoil the party, but overall it was a quite spectacular performance from the band.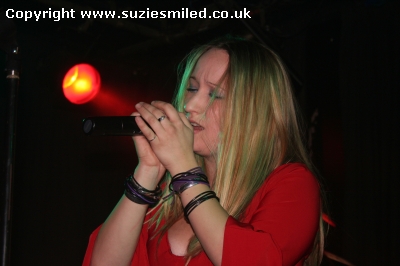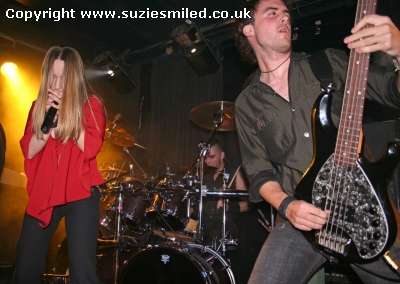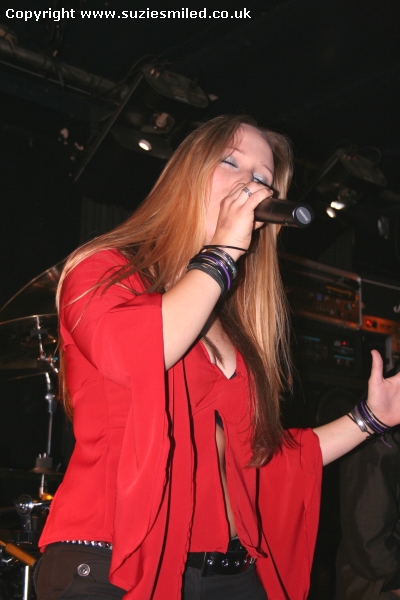 According to Allan, the event was sufficiently well attended to make a 2006 version worthwhile. Watch this space!