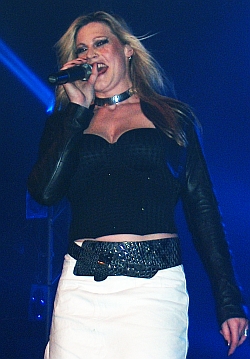 The Sonic Cathedral writers have covered music from a large part of the world, from Western Europe to Asia, from the Western Hemisphere to the Middle East. Female fronted metal has become a mainstay of the popular music scene and there are few parts of the world that have not contributed. But some countries seem to have contributed an inordinate amount, and have a special ability to produce outstanding music, both in terms of the overall sound and the featured female vocalists. There can be little doubt that the Netherlands is one of these countries. A recent featured article on this site identified 11 bands that our writers considered to be the top of the crop in female metal: 4 of those bands were Dutch (After Forever, Within Temptation, Epica and Delain). But this hardly scratches the surface of the talent emanating from this tiny Western European nation, one generally better known for tulips, clogs, windmills and dikes with holes in them.
There seem to be some correlations between many of the Dutch bands. First and foremost we become aware of the voices. Dutch singers, whether we point to Floor Jansen, Simone Simmons, or Sharon den Adel or one of the newer sounds, Myrthe van Beest or Dianne van Giersbergen, demonstrate some of the finest vocal talents found within the genre. We all know about the big names, and we discussed them in that previous Sonic Choir article, The "Round Table" discussion. So here we'll pass on Within Temptation, Epica, After Forever and Delain and look at some of the less well-known talent, most of whom are equally gifted and certainly worthy of our interest.
The list presented here is certainly by no means all inclusive of the talent available from the Netherlands. However, in the interest of time, we've chosen to provide just a glimpse of some of the music our writers have become aware of. We appreciate that the reader may well be aware of additional talent not mentioned here and we by no means intend to slight those names.
So, here you have it, fifteen of the finest female fronted groups from a tiny country that has done much to define the Gothic Music scene with some of the world's most beautiful music.
Magion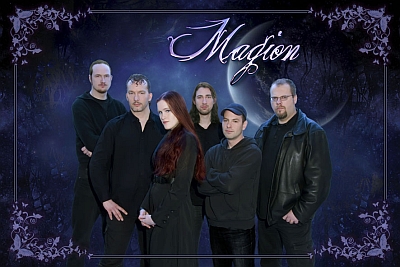 Magion's initial release, Close to Eternity, moved them to the front lines of the Dutch Gothic music scene. The band, from the Hague, utilizes the customary symphonic, operatic format with lead singer Myrthe Van Beest providing the vocals. They make heavy use of the keyboards to establish a background sound which is then run through the guitars and drums and leads to the spectacular vocals. Lyrics tend to be a little less desperate and dark than others but are interesting and well developed. Live, they tend to associate with other Dutch bands with similar interests and styles, which makes their live appearances even more attractive.
Magion MySpace site
Sonic Cathedral - Close to Eternity review
Sonic Cathedral - Magion interview
Magion YouTube video
Ex Libris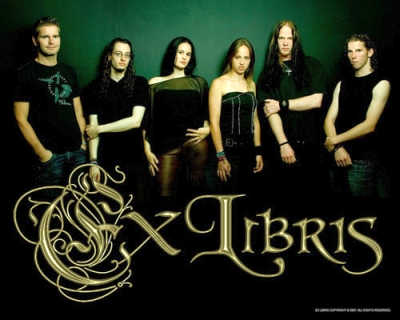 Ex Libris, from the Latin phrase "from the books" provides another new Dutch sound, this one featuring not only outstanding music and way over the top vocals, but some of the finest mixing of a top notch soprano in recent memory. The music is highly sophisticated, both in terms of the writing and the production. However, it is the vocals that steal the show. Lead singer Dianne Van Giersbergen is a highly trained vocal talent whose music is mixed to provide a variety of sounds, from the metal like to the top opera formats. Amygdala, their first release, has to be one of the finest Gothic productions ever. Limited male vocals, symphonic tones throughout but it is the Van Giersbergen vocals that drives the music.
Ex Libris MySpace site
Sonic Cathedral - Amygdala review
Ex Libris YouTube video
Evil's Desire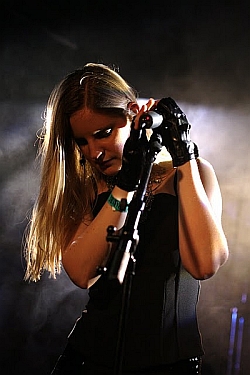 Evil's Desire Another new Dutch symphonic operatic Gothic band. If the vocals sound a little like Floor Jensen, it may be because lead singer Daphne Gobius de Sart is a former student of the ReVamp vocalist. There is limited male vocal work but most lyrics come from the female lead. Those lyrics cover some interesting territory, not particularly dark but there is some dramatic presentation that keeps the music interesting. Their initial release, Initium presents a wealth of variety with a little something for everyone. The band is another of the "Underground Gothic" sounds that tend to team up for some first class live work throughout the country, music not to be missed.
Evil's Desire MySpace site
Sonic Cathedral - Initium review
Evil's Desire YouTube video
Asrai

Asrai is a Dutch Gothic Metal band that has been around pretty much since the beginning. It is largely based on twin sisters Margriet and Karin Mol, the former doing lead vocals, the later doing drums. Another female performer handles synths and strings while two male musicians handle the guitars. The look is pretty much hard core Gothic but the music is a little less so, although there are darker territories. The band plays some larger venues and works with some of the bigger acts throughout Europe and is fairly well known outside Europe, given the amount of time they've been around and the number of releases. Vocals are more metal than operatic, but there is a limited symphonic that flows through much of their work.
Asrai MySpace site
Asrai YouTube video
Autumn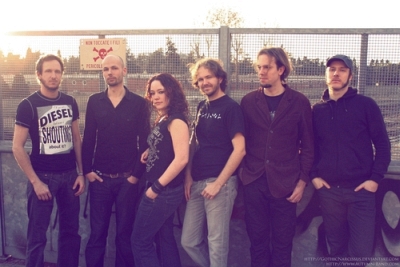 Few bands of any kind have evolved as dramatically as Autumn has. Since its founding in the late 1990s, this sextet has turned from epic, dark gothic metal to more introspective, atmospheric alternative metal. One reason for this is Autumn's line-up changes over the years. The biggest shakeup came when long-time frontwoman Nienke de Jong left the band and Marjan Welman was chosen as her replacement. Yet, every Autumn album has retained that distinct Autumn sound: melodic, reflective, and uncompromisingly unique. And while Marjan's warm, smooth singing differs from Nienke's sultry rock 'n roll voice, both styles fit the music perfectly – and that's a rare feat. Maybe that's why this band is still quite popular in Germany and the Benelux. Currently, Autumn is working on its fifth album, the follow-up to 2009's "Altitude."
Autumn's website
Autumn MySpace site
Sonic Cathedral - Altitude review
Sonic Cathedral - Autumn interview
Autumn YouTube Video of "Satellites"
A New Dawn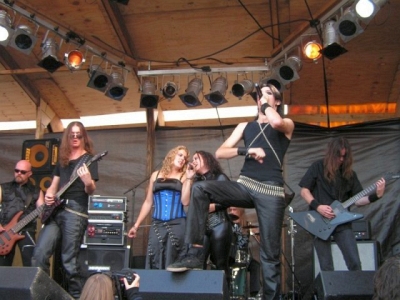 A New Dawn features a double female lead; one more metal, one more operatic, backed up by a solid core of metal musicians. The band has gone through a number of musicians and vocalists, as many of these European groups tend to do, but the music has stayed pretty consistent. Grunting was once done by a lovely female base player but has since been assigned to a male vocalist. A short EP recently released suggests the music has lost nothing in the past couple years with new personnel and a more complete release should continue the solid work from previous efforts. The sound is, in general, more guitar based with no symphonic components in either lead or support roles, but the vocals continue to please across the board.
A New Dawn MySpace site
Sonic Cathedral - Falling from Grace review
Sonic Cathedral - A New Dawn interview
A New Dawn YouTube video
Cardamon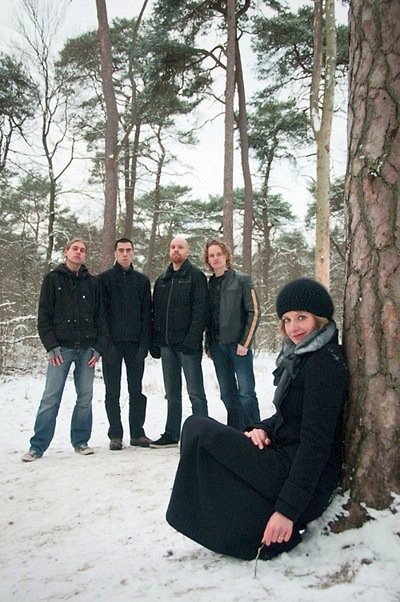 Cardamon is one of those bands that's been mislabeled due to the Netherlands' prominent gothic metal scene. Take a listen to the band's 2007 debut "The Primrose Path." It's a more like traditional alternative rock that balances metal riffing with a melancholic ambiance. Singer Floortje Donia stands out from other singers on the Dutch scene with her clear, childlike voice. Fans don't seem to care much that Cardamon is more rock than metal, though. The band's music appeals to fans of both types of music. Cardamon has played some great supporting gigs for other local bands such as Autumn, Stream of Passion, Kingfisher Sky, and Delain. Our patrons at Sonic Cathedral like Cardamon quite a bit, too, because "The Primrose Path" is still one of our store's top 10 best-selling CDs of all-time. And for anyone who's craving new Cardamon music, here's some good news: The band is planning to head into the studio in early 2011 to record its long-awaited second album.
Cardamon's website
Cardamon MySpace site
Cardamon YouTube video of "Sleepless World"
Stream of Passion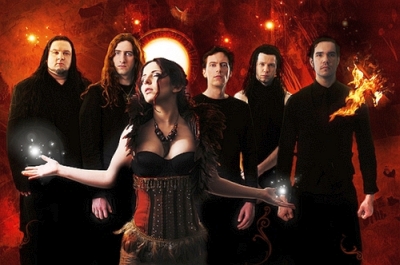 Stream of Passion was born after Mexican singer Marcela Bovio sang on Arjen Lucassen's 2004 Ayreon album "The Human Equation." Lucassen wanted to explore Bovio's vocal and lyrical abilities, and the two began sharing song ideas via email. Eventually, Bovio and Lucassen invited other musicians from Mexico, the U.S., and the Netherlands to join them and recorded Stream of Passion's 2005 debut "Embrace the Storm." This album offered a romantic, more progressive take on symphonic gothic metal compared to other bands at the time. Today, the band is without Lucassen, but Bovio and company have proved that Stream of Passion is as strong as ever. Their sophomore album, 2009's "The Flame Within," features a more direct, live-inspired sound without compromising the dreamy lushness that fans loved from the first album. Stream of Passion is already hard at work on its third album – and all indications are that this band can only get bigger and better.
Stream of Passion's website
Stream of Passion MySpace site
Sonic Cathedral - The Flam Within review
Stream of Passion YouTube video of "In the End"
The Gathering

There are those who would argue that the Gothic Female Metal genre originated with the Gathering's 1995 release Mandylion, there are others who would argue that it didn't. Either way, the band, originally headed by vocalist Anneke van Giersbergen had a profound impact on the music of Western Europe and was one of the first major acts featuring a strong female lead. The music, however, didn't remain static and incorporated influences from a number of directions including Dead Can Dance and 4AD. Van Giersbergen left the band in 07 and was replaced by Silje Wergeland from the Norwegian band Octavia Sperati. However, the evolution continues with the latest release coming in 09 and featuring a continuation of the fine music that preceded it.
The Gathering MySpace site
Sonic Cathedral - Home review (one of many)
Sonic Cathedral - The Gathering interview
The Gathering YouTube video
ReVamp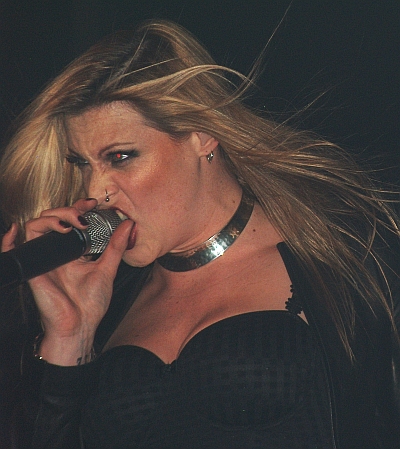 You should know who Floor Jansen is by now. She's the most impressive female singer to have ever hit the metal scene, with a vocal range that runs the gamut from tough and aggressive to a soaring operatic soprano. Her first band, After Forever, became one of the most popular and influential female-fronted symphonic metal bands of all-time – and then the band broke up in early 2009. Disappointed, Jansen went straight to work on a new band: ReVamp. Fans will be able to tell the difference between After Forever and this new addition to the Dutch metal scene. Yes, ReVamp's music is heavy and symphonic, but it's much grittier and more straightforward than that of Jansen's first band. ReVamp's self-titled debut was released this past summer; and the band recently wrapped up its first European tour, supporting fellow countrymen/woman Epica.
ReVamp's website
ReVamp Myspace site
Sonic Cathedral - ReVamp review
Sonic Cathedral - ReVamp interview
ReVamp YouTube video
Kingfisher Sky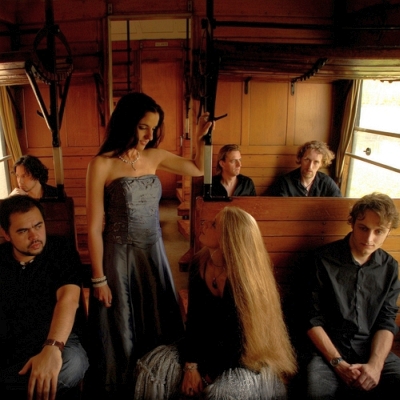 Kingfisher Sky broke onto the Dutch scene in 2007 with its mesmerizing debut album "Hallway of Dreams." The press immediately labeled this sextet as the next bright hope of gothic metal. But, if you listen to Kingfisher Sky, you'll realize quickly that its music is not gothic metal. Rather, it's progressive folk rock with classical and metal influences. So while the riffs aren't as hard-hitting, the soundscapes that Kingfisher Sky creates are still quite haunting. Classically trained singer Judith Rijnveld has a clear, entrancing voice that's a pleasure to listen to; and her high notes add hints of ethereality at the right moments in each song. She and founder/drummer Ivar de Graaf (ex-Within Temptation) make up the band's songwriting core. Kingfisher Sky's second album, "Skin of the Earth," was released in September.
Kingfisher Sky's website
Kingfisher Sky MySpace site
Sonic Cathedral - Kingfisher Sky interview
Kingfisher Sky YouTube video of "November"
Ayreon/Star One (Arjen Lucassen)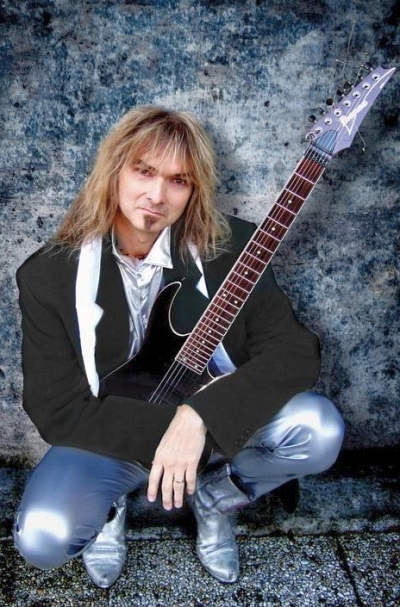 Whether you think Arjen Lucassen's music is a work of genius or the most pompous junk you've ever heard, you can't deny the worldwide appeal of his music. His success didn't come overnight, either. After playing with various bands and tinkering with a solo career, Lucassen came up with an intricate science fiction concept for a musical project. This project became Ayreon, a rock opera that drew influences from folk music, electronica, and progressive rock/metal and features a wide range of popular and up-and-coming singers in the rock and metal world. Lucassen has released seven Ayreon albums since 1995; the last two (2004's "The Human Equation" and 2008's "01011001") have been huge commercial successes. In addition, Lucassen has worked on side projects such as Ambeon, Star One, and Guilt Machine, and founded Stream of Passion. Each project shows different sides of Lucassen's musical tastes and influences – and each one is exhilarating and worth checking out.
Ayreon/Star One's website
Ayreon/Star One MySpace site
Sonic Cathedral - Victims of the Modern Age review
Ayreon/Star One YouTube video
Nemesea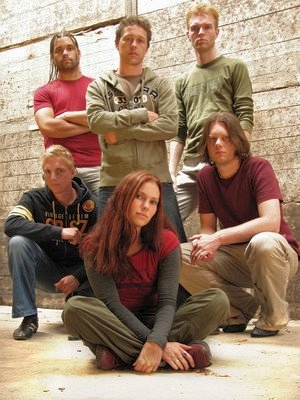 A band that began it's existence as a backup for After Forever but moved on from there. Fronted by the lovely vocals of Manda Ophuis and the screeching guitars of Hendrik Jan de Jong, Nemesea has since produced several works that have stood on their own and they now perform as a front band with their own backups. A large number of performers have worked with the band and Ophuis has been found working with other projects where her vocals have found a variety of outlets for expression. The sound is not typical Gothic but rather classified as Alternative / Pop Rock. That means the lyrics tend to be less dramatic, less dark, but, in other ways, just as interesting. And the vocals are nothing less than superb.
Nemesea's website
Nemesea MySpace site
Sonic Cathedral - Mana review
Sonic Cathedral - Nemesea interview
Nemesea YouTube video
Morning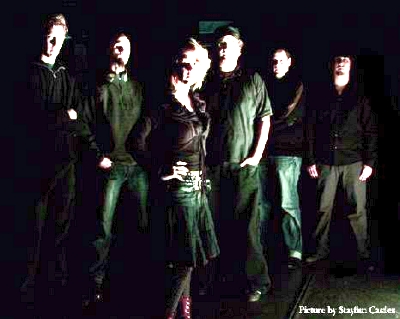 Morning has been around since the turn of the century and has a slightly different take on their music than some of the other bands listed here. They call it dreammetal and suggest they are influenced by fellow countrymen The Gathering and Ayreon. What that means is there are the atmospheric components provided by the synths over a pounding guitar to support the fine female vocals provided by a Saskia van Heugten, another Dutch vocalist with what is becoming a requirement, flaming red hair. van Heugten has a bit more of a showgirl flair in performance and more of a metal delivery and the music is solid metal. While those vocals rarely approach the operatic, they are solid and fit well with the musical style of the band. Unfortunately, the band may not be in existence long, they are reported to be ending their run, these European bands tend to do that.
Morning's website
Morning MySpace site
Sonic Cathedral - Moments of Truth review
Morning YouTube video
La-Ventura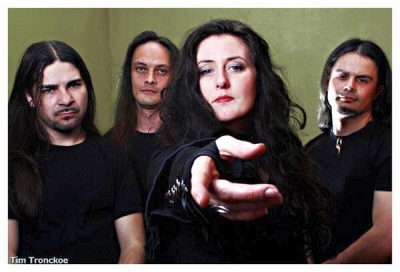 As its name suggests ("la ventura" is Spanish for "luck"), the gothic metal quartet La-Ventura has had its share of luck – both bad and good. The band's debut album "A New Beginning" almost didn't see the light of day after La-Ventura terminated its contract with its first record label. Against all odds, though, "A New Beginning" came out in the Netherlands in late 2007 and has since been released in the United States and other parts of Europe. It's not difficult to grasp why international interest in La-Ventura's music is growing. Between Carla Douw's evocative low-range vocals, the band's groovy rhythm section, and the nu-metal-esque riffs, La-Ventura's sound is edgier and chunkier than other more standard gothic metal bands. La-Ventura's most recent release was the 2009 EP "Breaking the Silence," and the band is currently working on its second full-length album.
La-Ventura's website
La-Ventura MySpace site
Sonic Cathedral - La-Ventura interview
La-Ventura YouTube video of "Trefoil"
DejaFuse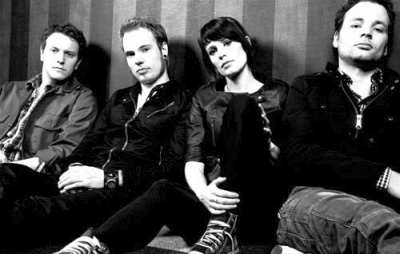 Oh, look! It's Nienke de Jong! But… that's not Autumn. Of course, it's not – but it's pretty damn good. De Jong formed DejaFuse with songwriter/guitarist/producer (and long-time partner) Arno Krabman in 2007 to explore other types of music besides metal. The result is high-octane, no-frills hard rock that makes you want to dance and jump around. If you listen to DejaFuse's 2009 self-titled debut, you'll also hear influences from alternative rock, funk, and blues. Over all of it, you'll immediately recognize de Jong's crooning and wailing in that gritty, charismatic voice we know so well. DejaFuse has been rocking out in clubs across the Netherlands since its founding. So, if you live in or near Holland (or plan to visit the country any time soon), chances are DejaFuse may be playing at a venue near you soon.
DejaFuse's website
DejaFuse MySpace site
Sonic Cathdral - DejaFuse review
DejaFuse YouTube video
Clearly, there is a lot of music, a lot of talent and a lot of history flowing out of the Netherlands. Some of these bands have been around for a while, others are just starting out. But each in its own way has served to expand the wealth of music that has defined the Dutch Gothic music world. Interestingly enough, it seems there are more originating on a regular basis. And, given what the country has provided to date, that has to be considered a good thing. We can only look forward to more music to enjoy for years to come.
Please feel free to forward your thoughts for future articles in this section by communicating to This email address is being protected from spambots. You need JavaScript enabled to view it.