Pamela Moore Interview
Conducted by C in October 2007
As a longtime Queensryche fan, when I was asked by the staff at Sonic Cathedral if I would like to conduct an interview with Pamela Moore, better known to Rychers as the voice of "Suite Sister Mary", I didn't need to be asked twice whether or not I wanted to give the interview. For someone who has listened to this band since the tender age of 11 (and am now…many years older!), and have heard Pamela's voice filter through my speakers more than once throughout the days of my life---especially more recently now as the main female character of the latest Queensryche album Operation Mindcrime: II---this was definitely a dream interview for me, and I couldn't wait to get to work!
But, to be honest, I did not know a thing about Pamela's musical repertoire outside of her contributions to the Mindcrime saga, so I was looking even more forward to learning the story behind this distinctive voice; how she became the voice of Sister Mary, and all that she has become beyond and because of this unique character that she first embodied nearly two decades ago.
General questions:
C: Many of our readers out there are only familiar with your work with Queensryche. Would you care to tell us a little more about what you're up to now, and some of your other past projects?
Pamela: I just finished my tour with Queensryche in June of this year and am working with some musicians in the Chicago area. I hope to put a tour together to promote my latest CD Stories From a Blue Room.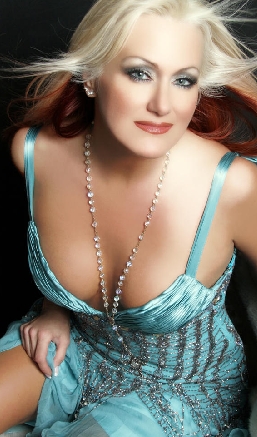 C: So it's apparent you've been in the music scene for a long time. What has it been like to see, over the course of your career, both the Seattle music scene and the femme-rock/metal scene grow and thrive?
Pamela: It's been exciting to see actually, with the contribution of so many women lead vocalists doing so well in the metal scene. I like it. Adds a nice touch.
C: Needless to say, you were a pretty rare and unique singer for your time. Do you think it was that distinctiveness that led a band like Queensryche to seek you out?
Pamela: I would like to think so but honestly I also think it was a simple matter of being in the right place at the right time… and it's been a great ride!
C: Tell us a little about your latest album; about the recording process and the guest stars on your album.
Pamela: The prestigious and legendary Neil Kernon produced Stories From a Blue Room. It was an honor to have him produce my record. We had always wanted to work together in the past and that wish finally came true. He is exceptional when it comes to producing! I co-wrote the record with my friend Benjamin Anderson (Rorschach Test) and we had an impressive roster of talent joining in as well. Terri Nunn (Berlin) sang with me on a couple of songs, Jeff Loomis (Nevermore) played rhythm guitar and "shredded" on most all of the guitar solos with Michael Wilton (Queensryche) kicking in a brilliant guitar solo too! Brian Gordon (Ion Vein) played bass and Jason "killer" Kowalski (N17) on drums. The collaboration proved to be magical.
C: Do you write a lot of your own lyrics or do you collaborate with other writers? What is some of your lyrical subject matter? Do you find your lyrics to be more personal or more of a "third-person" outlook?
Pamela: I usually collaborate with musicians by writing the lyrics and melodies. My lyrics are usually based on past experiences...which prove to be very personal at times.
About your musical upbringing; early days of your career, etc.
C: How long have you been singing? What made you decide to become a singer?
Pamela: I wanted to be a performer at the tender age of 7. My mother introduced me to theatre and the whole experience stayed with me. I was 16 when I joined my first professional band.
C: Who are some of your biggest influences as a singer?
Pamela: I listen to so many different kinds of music from Abba to Zeppelin and everything in-between! Back in the day I loved Journey, Heart, Def Leppard, Peter Gabriel. (Still do...) Lately I find myself drawn to industrial music. I love Nine Inch Nails, [A] Perfect Circle (Tool), DefTones, and whatever Chris Cornell sings is brilliant! It's funny but I agonize over questions like this, I find it difficult because I love so many types of music and I hate labeling myself.
C: Reading your bio, I see that you're not the only musician in your family [Pamela's cousin is Terri Nunn of Berlin fame]. Did having a musical upbringing play a major part in your wanting to be a singer?
Pamela: My parents always encouraged us to be creative. We would put on "concerts" or "plays" for our parents in the living room… it was funny. Needless to say there is a lot of singing during holidays and family gatherings.
C: You've been recording music since the early '80s. What do your earlier records sound like in comparison to your current music?
Pamela: My very early albums were very AOR oriented. I think Billboard magazine labeled my first record Take a Look as "blue-eyed soul". A long way from the progressive metal record Operation: Mindcrime!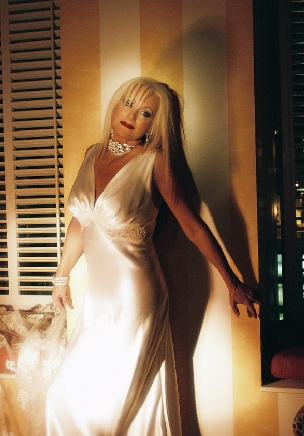 C: Is there any way that our readers can purchase your earlier albums?
Pamela: Unfortunately, my early albums are no longer in print.
C: Your Wikipedia bio seems to be uncertain about whether or not you toured with Meat Loaf back in the '80s. Would you like to take the time now to clear this up or dispel any rumors once and for all?
Pamela: I AM NOT THE SAME PAMELA MOORE! (Laughs) So many people ask me this question and I feel horrible because the other Pamela Moore should be getting credit for that one! I keep trying to correct it in Wikipedia but every time I change it someone changes it back! Oh well, I guess it's to be expected when you both sing for a living and have the same given name! Actually, I'd love to meet the other Pamela Moore someday. I would love to shake her hand for a job well done. I also bet we would have a lot of stories in common.
C: Give us some insight about your former band Radar, the kind of music they did, some fond memories of that time, etc.
Pamela: Radar was a band that I joined during and after my tour with Queensryche in 1990. After the Empire tour I moved to New York to concentrate on writing with the band. The music was very much in the 90's rock vein. In the year 2000 we finally released RPM in Europe.
C: Do you still collaborate musically with any of your bandmates in Radar or is your musical direction in an entirely different place?
Pamela: My music direction is in a very different place these days. Those who have heard Radar's music understand what I am saying. The music was created in the 90's so it has the sound of that time period which isn't bad, just very different from the music of today. I loved all the members of the band and to this day continue to stay in touch with most of them. I learned a lot during that time and really grew as a person emotionally and musically. My music today is much different than back then but it's those life experiences that reflect in your current work. With my own music I try to experiment with different musical styles. I will always be faithful to the power that rock music stands for. I'm a sucker for an aggressive powerful edged song but I'm also a believer that music isn't always about headbanging. You can find a lot of power in simplicity as well…. I love whatever moves me emotionally.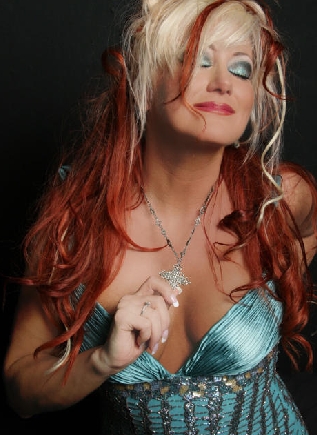 Questions about touring, fans, etc.
C: Share with us some tour memories you have (i.e. funny tour stories).
Pamela: Well, only those stories I can talk about…(Laughs) I remember one night on tour; Geoff and I were performing the song "Suite Sister Mary". For those who were fortunate to see the show live last year you would know there is a lot of emotion, (emoting) going on throughout the song. This particular night Geoff and I were in rare form when all of the sudden we both turned towards each other during the chorus and HEAD-BUTTED!!! It was horrible! I saw stars, Geoff almost passed out! (Geoff got it worse than me as the top of my head hit his temple!) Must have been a funny sight to see us wobbling!
C: What have been some of your favorite cities/venues to tour? Which locales would you like to get to someday?
Pamela: I love touring Europe, U.K., Spain, Germany, Italy, and Sweden. They are such wonderful countries rich in culture. I also would love to go back to Australia. The people from the down under are so good-natured, laid back but not lazy. The country is so pretty. They have cool money too!
C: What is the craziest thing a fan has done to try and meet you?
Pamela: I always try to make an effort to meet as many fans as possible. Sometimes it can be difficult but I think it's important to show my appreciation! I don't really remember any one fan doing anything outrageous but there was one time I met a fan at meet and greet who just started crying her eyes out!!! I was so worried that something was wrong but I think her friend told me she was just so overcome… I wasn't sure what to do so I just hugged her until she calmed down. I've had a few marriage proposals… does that count?
C: Do you get a lot of recognition as Sister Mary? How do the fans of "Sister Mary" differ from the fans of Pamela Moore?
Pamela: Holding the title of "Sister Mary" has afforded me some very faithful and true fans! Because of the exposure I've had working with Queensryche I would say that my fanbase crosses over to my solo career, but we have noticed new fans popping up everyday, which is always great news!
Questions about the Mindcrime collaboration:
C: On that token, how did Queensryche first approach you for the role of Sister Mary?
Pamela: They heard a radio and TV commercial I sang on for a music store in Seattle and set out to find me! Like I said, I was at the right place at the right time!
C: What was it like to work with them the first time? Was it like stepping into a comfortable pair of old shoes when they called you back again for the second Mindcrime?
Pamela: The very first time I recorded my part of "Sister Mary" I was scared silly! They flew me to Montreal to sing the duet but I didn't get a recording to listen to beforehand. So I only had an evening to get familiar with the song. Once I heard it I was sure I would be able to nail it but when the morning came I found myself in the studio in front of a microphone with major butterflies in my stomach! However, once I saw the smiles on DeGarmo and Tate's face I knew things would be OK. The rest is history…
C: It is often said that a fictional character is created from pieces of its real-life counterpart. What parts of yourself did you bring to the table when crafting the character of Sister Mary out of the personality of Pamela Moore?
Pamela: Well, as an actor you do tend to draw from your personal life experiences. Of course I have never been a runaway, heroin addict, prostitute or Catholic nun so I had to pull emotions from a different place! In my situation I would think about sad moments in my life, things I wished I hadn't done, relationships that never worked out… death, depressing stuff like that…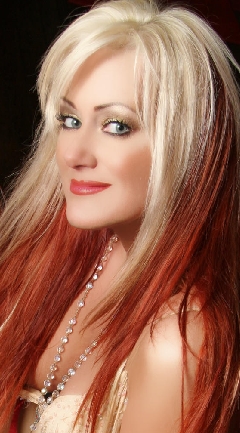 C: No doubt, there will always be those who remember you for the character of Sister Mary. When you first agreed to take on this project back in the late '80s, did you ever think that it would garner you so much attention? How does it feel to know that a few moments of vocal contribution has catapulted you to such legendary status? ;) To know that something you did nearly 20 years ago still means so much to so many people?
Pamela: It's really amazing. I had no idea at the time that I would be able to make a career out of performing the role of Sister Mary… like I said; it's been a great ride! I am grateful for all that has happened and excited about my future!
C: Likewise, have there been any downfalls to that typecasting?
Pamela: Over the length of my career I've been fortunate to work on various music projects and in doing so takes away the typecast stigma. As an artist, I think you need to step outside the box sometimes because it helps avoid falling into a rut. When I set out to write Stories From a Blue Room I specifically wanted to do something fresh and new but to also incorporate the rock influences I am known for. This has proven successful by all the very positive reviews we have received about the record.
C: What was it like touring with the band, both in the early '90s when the first Mindcrime was performed live, again over the last couple of years for the latest installment, and then ultimately the filming of the Mindcrime at the Moore DVD?
Pamela: Queensryche has always been extremely professional in the way they handle themselves. They are a class act! The fans have always been grateful and although the venues might be smaller they are still packed with enthusiastic fans! It doesn't seem to be slowing down anytime soon either! I'll say one thing about the taping of the DVD at the Moore. It was a very different sensation to see cameramen on stage with you filming your every move… but I LOVED IT! We got some great live footage and I think the DVD turned out really well. A treat for me was finally getting the chance to watch my suicide scene. I was never able to see the show from the audience prospective so I missed a lot of the media screen images! All I can say is OUCH! I didn't realize my death scene was so graphic! No wonder why people jumped! (Laughs)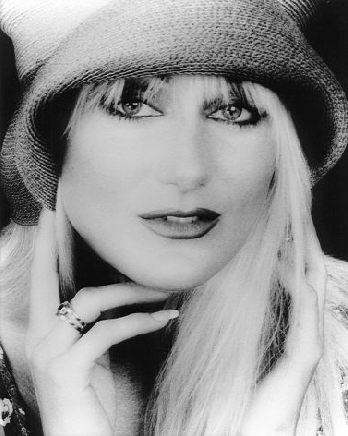 C: If the band approached you for a Mindcrime III, would you do it?
Pamela: Certainly if the band approaches me about recording with them again I wouldn't hesitate. We have an exceptional rapport with each other. However, I think the story of Nikki and Mary has been written. There is no more to say.
C: Are there any other surprises coming up in the near future with the Mindcrime saga; is there any other promotion or releases that fans can look forward to regarding Mindcrime II, or was Mindcrime at the Moore pretty much the capper to that?
Pamela: The band has a new record coming out soon and will be touring to promote that CD early in 2008. I have no information as to any other Mindcrime releases.
Questions about the femme-rock/metal scene:
C: There have been a slew of femme-rock/metal bands to come on the scene over the last decade. Are you familiar with any of these newer bands and if so, who are your favorites? How do you think the attitude towards you being a woman in the rock music scene has changed over the years? Has it improved or do you still face some opposition?
Pamela: Everything is cyclical in life. Lately, there has been a resurge of women in rock with Evanescence, Within Temptation, etc. This certainly does open doors for women and I think it's critical to continue incorporating the feminine side to heavy rock! Having said that I don't think we should do away with men! I LOVE MEN! I just think the touch of a woman in rock adds something very special. Especially if they ROCK!
C: Because you have had a lot of experience under your belt, what sage advice can you give to our female readers out there who want to start their own band and make their mark on the scene?
Pamela: Be smart, gain as much knowledge as you can about the business. Surround yourself with people who care about you and are trustworthy. Stay true to yourself and what you believe. Most importantly LOVE what you do because this biz can be "feast or famine". It's not so much the prize but the journey in life that is most important…
Silly/trivial questions:
C: Who would be the other half of your dream duet? (You can pick any singer you want, living or dead.)
Pamela: Oh my… so many. I would love to record a song with Bono! Chris Cornell! Johnette Napolitano…
C: Name some of your musical "guilty pleasures".
Pamela: Umm… well… I'm guilty of loving the voice of Celine Dion, Patti LaBelle and Chaka Khan. Sorry metal fans…guilty as charged! (Laughs)
C: What current bands/artists are you listening to right now? What album(s) are in your CD player?
Pamela: Skillet, Puscifer, 30 Second to Mars, Chris Cornell…
C: List your top 5 favorite songs of all time.
Pamela: Here we go… I just agonize over answering these questions! There have been so many great songs written! OK, if I must…
"Still Haven't Found What I'm Looking For" (U2)
"Somewhere Over The Rainbow"
"Silent Lucidity" (Queensryche)
"Dive Into Me" (Stories From a Blue Room)
"Missing You" (John Waite)
C: Has the idea ever been tossed around (by you or anyone else) to make a concept album in the viewpoint of Sister Mary? Could "The Diaries of Sister Mary" ever be a possibility, even for fun?
Pamela: I was thinking about writing a book about my life as Sister Mary… but as far as continuing the storyline? Everything has already been said. No need to do any more! Besides, Sister Mary was Geoff Tate's creation; I was given the opportunity to help make her come to life but he was the designer!
Questions about the future and closing statements:
C: Have you toured for your latest album already, or are there plans for one?
Pamela: No, not touring yet. I hope to soon.
C: Which musicians would you like to collaborate with on future albums?
Pamela: I'd like to continue to work with the same people that worked on my latest record but would also love to include perhaps Scott Rockenfield (drums), Charlie Levi (bass).
C: Do you already have plans for another album in the near future, or is that something that is still another year or so off for you?
Pamela: I am hoping to start writing for another record in 2008.
C: Are there any other endeavors your fans and our readers can look forward to, such side-projects of guest appearances for any other bands? Any plans to remaster or re-release your earlier albums?
Pamela: I was a guest singer on a CD that will be released this fall in Europe. The band is called Solna. I also have a new video for the song "Cross my Heart" (which is a cut off my Blue Room CD) we shot it in Seattle this summer and just finished last week. It looks great! I hope to have that available for sale by Christmas.
C: In closing, is there anything else you would like to say to our readers? The floor is yours.
Pamela: I want to thank my family, friends and fans for all their support. Thank you for buying my CD and for all your kind messages and encouraging emails. It is truly a blessing.
C: Thanks so much, I had a blast doing this interview, it was fun working with you!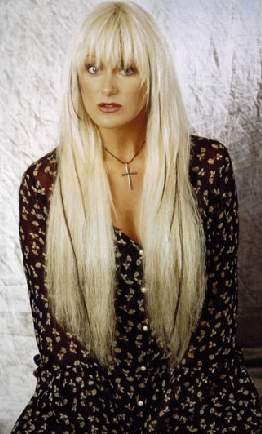 To purchase STORIES FROM A BLUE ROOM go to www.cdbaby.com/pamelamoore2
For updates, reviews, photos, concert info, forums and press check out Pamela's websites: http://www.pamelamoore.net or www.myspace.com/pamelamoore
Pictures provided courtesy of http://www.pamelamoore.net