Letters From The Fire Interview
September 22, 2016 (live)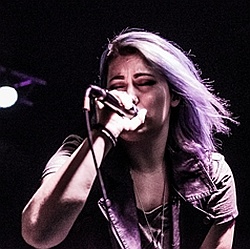 I wasn't quite sure what to expect when I strolled into the venue to meet up with Letters From The Fire vocalist, Alexa Kabazie, for an interview before the band's Spokane show. In the promo pictures, everyone looks suitably grim and leather-clad. Likewise, the band's new album, Worth The Pain, has plenty of rocking riffs, but still has a dark and aching quality to the lyrics. "Give In to Me" (based on Alexa's love-hate relationship with her ADHD meds) is written from a drug's perspective, as it attempts to seduce a user into just giving in. A few songs later, "Last December" tells of her cousin's slide into hopeless, helpless addiction. Dark stuff, right?
Read more: Letters From The Fire Interview