Modified Interview Sara Letourneau talks with singer Tricia Stanley and guitarist Anthony Xander

Canadian hard rockers Modified may not be one of the big names in the scene yet, but they are certainly starting to make waves. The band has opened for other well-known rock and metal acts such as Halestorm and Threat Signal, and placed third in the Toronto area's 97.7 HTZ-FM Rock Search Competition this past spring. Modified owes much of this success to its debut EP "Cruel Temptation," a short, five-song collection that blends North American hard rock with metal-influenced guitar riffs, sultry vocals, and unforgettable melodies. This raw yet accessible mix of elements makes Modified highly one-of-a-kind and highly enjoyable– and the band hasn't been signed to a label yet!

Recently, Sonic Cathedral's Sara Letourneau chatted with two members of Modified: singer/lyricist Tricia Stanley, and guitarist Anthony Xander. They talked about the "Cruel Temptation" EP, the band's live performances, and what it was like for Tricia and Anthony to hear their music on the radio for the first time. Read on to learn more!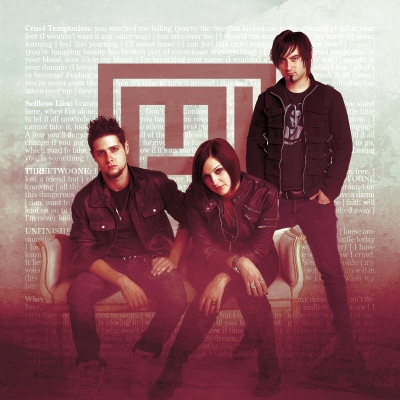 Sara: Tell us a little about Modified's history. How did the band get started?
Anthony: Modified was started as a small local project at first, with Mark Peter and myself. Shortly thereafter, it evolved into a serious band with serious aspirations, with the introduction of Tricia Stanley on vocals and later James Rose [whose stage name is Jones] on drums and most recently Bill Stephenson on bass. For the past 2 years, the band has been working hard at streamlining their sound into a hard rock / metal tour de force with the help of Canadian producer Michael Borkosky. After making it to the top three out of hundreds of bands in the 97.7 HTZ-FM Rock Search, and being featured on radio stations all across North America, Modified has never worked harder at achieving our dreams of playing on the world stage.
Sara: Your music is an interesting and accessible mix of different styles. How would you describe it for someone who is just learning about your band?
Anthony: Well, interesting that you say "accessible"... Because that's a really good word for describing one of the things that we try to do. Our goal is to write music that we our proud of first and foremost, and at the same time, like a good speech, be able to come across as coherent to as many people as possible. We all have a very diverse range of influences in this band: heavy metal, 80's retro, grunge, nu metal, European metal, classic rock, fusion, classical music. And, we feel all these styles of music are elements of Modified's sound.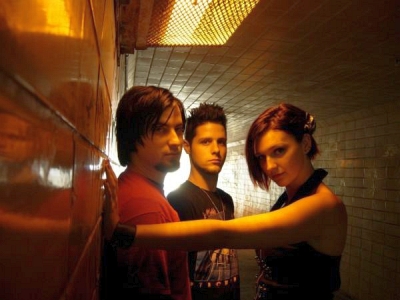 Sara: How did you come up with the name "Modified"?
Anthony: We tried for months to come up with a suitable name. We threw around ideas, and finally we all agreed on Modified. The meaning behind the name to us is taking something and making it better. And with that being said, we try to make the music we hear in our heads as good as it can possibly be.
Sara: How do you write your music? Does one member take charge most of the time, or does it happen in a variety of ways?
Anthony: I write a lot of the musical/chordal layers of the song, and Tricia writes the lyrics/melodies as well as collaborating on song structures. Then, we introduce it to the rest of the band and finalize all the parts.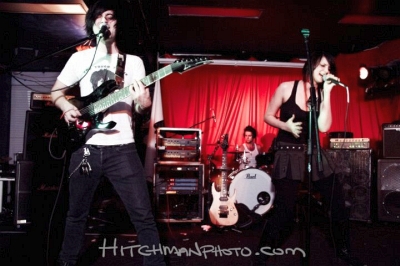 Sara: Your lyrics mostly discuss love and relationships. Where do you get your inspiration for the lyrics?
Tricia: Yes! The lyrics in the "Cruel Temptation" EP are very relationship based. They talk about relationships with other people, spirits, and yourself! The inspiration comes from my everyday experiences, how I relate to the world, and how it relates to me. Lyrics are my therapy. That type of expression helps me get through life's obstacles.
Sara: Tricia, I listened to your recent interview at Metal Monthly, where you said one of your favorite singers is Maria Brink from In This Moment. What do you like about Maria as a frontwoman and a vocalist?
Tricia: I find Maria has a wide range of vocal ability. Her voice has the capability of changing from an earth-shattering scream to a soft, sweet voice. I never get bored with the sound of her voice as it's ever-changing. If you are not an In This Moment fan, then you will be after you see them perform live. Maria is an amazing performer. Her energy and stage presence is really what makes the show. She owns the stage from her first note to her last.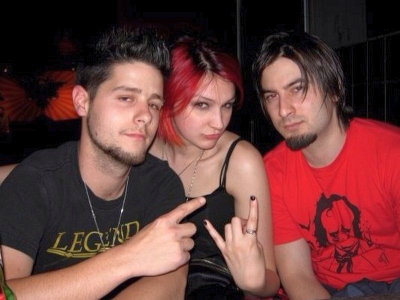 Sara: Do you listen to any other female-fronted rock and metal bands? Which ones?
Tricia: Yes, tons. But, I would have to say Lacuna Coil, In This Moment, and Garbage are probably my favorites.
Sara: Let's talk about your "Cruel Temptation" EP now. How did the recording process for this go? Was it the first time any of the band members had been involved in recording an album?
Anthony: It was very in-depth. Mike Borkosky really is amazing at drawing out the best of everybody's potential, and there was no time limit on how long we would work on a particular song. Overall, it was a great experience in that it wasn't rushed and the songs were all scrutinized down to the last detail. Hearing six layered guitar tracks screaming back at me was a pretty damn cool experience, I must say!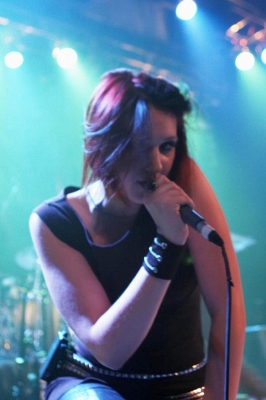 Sara: I have to ask this. If you could pick just one favorite song on the EP, which one would it be and why?
Anthony: "Unfinished Game," because it really showcases the musicianship of the band but at the same time still maintaining solid musicality.
Tricia: "Selfless Lies" is my favorite. I love the melodies and especially the piano outro. It's a very emotional/personal song, and when I hear it, it takes me right back to that part of my life.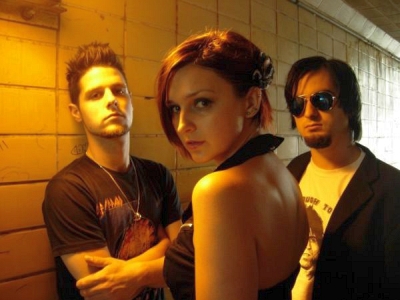 Sara: Your songs have been played on college radio stations in Canada and the U.S. So tell me, have you heard your own songs on the radio yet? If you did, how did you react?
Anthony: It's a great feeling knowing that our sound is being spread out to thousands of people every day. My hopes and dreams are that eventually thousands turn to millions!
Tricia: Yes, I would have to say it's very surreal. The first time I heard us on the radio, I woke up my whole family, we danced around the living room, then I went off to work feeling like a rock star! It was very exciting.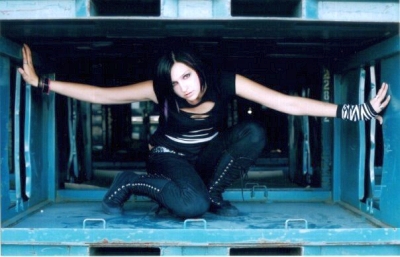 Sara: I heard that Modified has made a video for the song "Cruel Temptation." Is there anything you can tell us about it? When will it be released?
Tricia & Anthony: It is still in the works.
Sara: Up to this point, Modified has played at small clubs in the Toronto area and opened for some more well-known acts. What can people expect from your band when they go to a Modified gig?
Tricia & Anthony: We strive to be the absolute tightest band we can be. We like to have fun and interact with our fans, and we try to reproduce the sound of the album but with that energy you only get from playing live.
Sara: I know you opened for Halestorm earlier this year – and apparently that gig came about at the last minute! Was it kind of a rush to prepare for that gig in just a couple days? How did it turn out?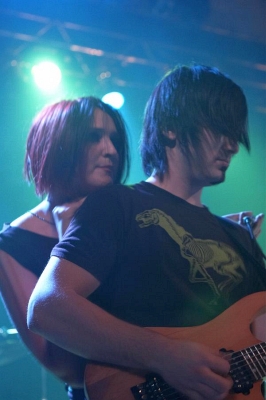 Tricia: It was a bit of a rush because we only had a day to rehearse, and at the time had a session bass player playing for us. He had only played with us one other time. That being said, it all came together, and we had a kick-ass show!
Sara: Are there any other well-known bands you would love to play with?
Tricia & Anthony: HIM, Lacuna Coil, and Sevendust... Just to name a few.
Sara: Earlier this year, you placed third in the annual Rock Search contest hosted by your local radio station 97.7 HTZ-FM. Congratulations! Could you tell us about the contest and how you feel about your high finish?
Tricia: The contest spans all over Ontario where hundreds and hundreds of bands compete. It has helped many great artists get known, like The Trews, Finger 11, and most recently My Darkest Days. So, making it to the top three feels great, and it just motivates us to be even stronger and even more hard-working.
Sara: What else has the band been up to since the release of the "Cruel Temptation" EP? Are you writing any more songs, possibly looking for a record contract?
Anthony: Always writing new songs, and looking for people to work with who want to be a part of the Modified team.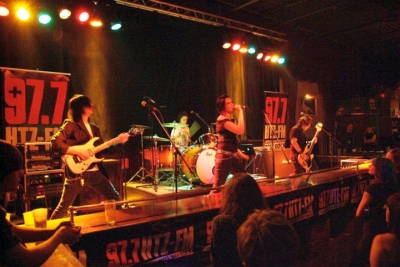 Sara: Thanks very much for your time! Is there anything you'd like to say to your fans and to the readers at Sonic Cathedral?
Tricia & Anthony: Thanks for taking the time to read about Modified, and we'd love to see you all come out to a show! It would be awesome to get to know you all! So, don't be shy. ;) Feel free to pick up a CD either on iTunes or CD Baby, and keep spreading the word!! Thanks so much for the support!
Many thanks once again to Tricia and Anthony for taking the time to talk with Sonic Cathedral, and also to Caroline Restiaux of X-plosive Entertainment for arranging the interview.
Check out Modified on Myspace (http://www.myspace.com/modifiedband).