Sonic Cathedral Zine Main
Written by Robin Stryker
Tuesday, 25 October 2016
Letters From The Fire Interview
September 22, 2016 (live)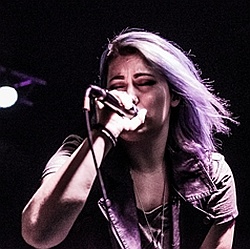 I wasn't quite sure what to expect when I strolled into the venue to meet up with Letters From The Fire vocalist, Alexa Kabazie, for an interview before the band's Spokane show. In the promo pictures, everyone looks suitably grim and leather-clad. Likewise, the band's new album, Worth The Pain, has plenty of rocking riffs, but still has a dark and aching quality to the lyrics. "Give In to Me" (based on Alexa's love-hate relationship with her ADHD meds) is written from a drug's perspective, as it attempts to seduce a user into just giving in. A few songs later, "Last December" tells of her cousin's slide into hopeless, helpless addiction. Dark stuff, right?
Read more...
Written by Robin Stryker
Tuesday, 11 October 2016
Forever Still Interview
(via Skype)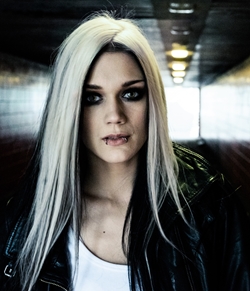 These days, it seems rare for a major label to sign a band on the strength of a few self-released EPs. But that is precisely what happened with the Danish rock band, Forever Still, after they popped up on Nuclear Blast's radar. See? Sometimes working your ass off and investing all your energy in music really does pay off! Forever Still hits that sweet spot between having enough bite to appeal to metal fans, while still having those catchy hooks that open the doors for cross-over appeal.
Read more...
Written by Ton Dekkers

Monday, 03 October 2016

Epica Interview 2016
In Person Interview



Related to the release of Epica's new album The Holographic Principle, Nuclear Blast organized a press day in Amsterdam. Sonic Cathedral was given the opportunity to meet Mark Jansen (guitars). Although Mark is endorsed by Ibanez, the meeting was at the new Gibson headquarter in Amsterdam Tower, with a nice view over Amsterdam harbor. In a very relaxed atmosphere we could meet Simone and Mark before going into in the interview mode.

Read more...

Written by Robin Stryker

Thursday, 15 September 2016

Hail Sagan Interview\
August 22, 2016 (via Skype)



Los Angeles-based hard rockers, Hail Sagan have all the hallmarks of a band to keep a very close eye on. Megadeth's co-founder, bassist and producer David Ellefson obviously agrees, since he snapped them up for his label, EMP Label Group. Hail Sagan's line-up is partially shrouded in mystery -- you've got Sagan Amery on vocals, with Nick Quijano (Powerman 5000) and Andrew Weissberg on guitars; however, the rhythm section and keyboardist are masked musicians, collectively known as "The Nothing". Hail Sagan have released their first single, "Dark Cloud", and are busily preparing for the release of their self-titled EP in October 2016 and a tour to convert the masses to the Supreme Order of Saganism.

Read more...

Written by Robin Stryker

Tuesday, 23 August 2016

High Fighter Interview
June 2016 (via Skype)





With a band name like High Fighter, one might expect Scars & Crosses to be a stoner soundtrack for a mellow night of bong rips. Hah, guess again! Scars & Crosses is a full-throttle, raucous album that refuses to tidily fit within the stoner, sludge, doom, or desert rock genres, although all of those elements certainly are present. Here is a band that brings the same simmering energy to their studio album, as they do to their live shows. Go forth, and head-bang!

Read more...

Written by Robin Stryker

Wednesday, 31 August 2016

Shadowrise Interview
July 2016 (Via Skype)






As part of Sonic Cathedral's partnership with Female Metal Event - FemME, we are introducing readers to the winners of this year's Battle of the Bands, in which the top two contenders landed a slot on this year's festival line-up. Please welcome Laura Guldemond, lead vocalist for the Dutch power metal band, Shadowrise!

Read more...

Written by Robin Stryker

Tuesday, 12 July 2016

Celestial Ruin Interview
(via Skype)



Tie your bib, grab your fork, and get ready to tuck into a tasty musical offering, dished up by the Vancouver-based symphonic hard rock band, Celestial Ruin. Although the Pandora EP is five-tracks, it manages to be both diverse and satisfying, thanks to its artful combination of New World rock sensibilities and Old World symphonic elements. Bluesy belting, pulse-racing instrumentation, and lush orchestral passages are a recipe for metal goodness! Add to that some fine keyboard contributions by Ruben Wijga (The Theater Equation, ex-ReVamp) and Joost van den Broek producing the EP, and you have an album that will stand the test of time.

Read more...

Written by C. & John Thornburgh

Monday, 06 June 2016

Nightwish/Delain Tour Review
2016 USA Tour



Delain soundcheck (Photo by C.)

Part One: Anaheim, CA (March 12th, 2016)

John: I was lucky enough to attend the tour twice: first in Anaheim, California (near Disneyland). The bands were excited that the 1700-capacity venue, the Grove, was sold out. And the crowd was clearly excited, lining up early, jumping, screaming, waving, and singing along with the bands. Of course, there were lots of Nightwish shirts, but also lots of Delain shirts, which is great for an opening band and bodes well for their plans to headline soon.

Read more...